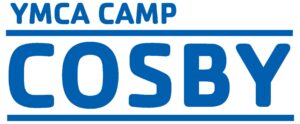 CAMP COSBY – COVID-19 FAQ
Q. Will Camp Cosby open this summer?
A. Yes, we are planning to open June 6th. This is always subject to any adjustments on the state orders set forth by the Governor of Alabama.
Q. Have any sessions been cancelled for this summer?
A. Not at this time.
Q. If Camp Cosby cancels any sessions or a family decides to cancel a session will I get a refund?
A. Yes! All cancel/Refund Requests must be submitted in writing to cosby@ymcabham.org. List the request, session, full name of camper(s) and Date(s) of Birth.
Q. Can I donate a portion or all of my deposits/fees to support Camp Cosby during these difficult financial circumstances?
A. Yes! Email cosby@ymcabham.org to be a donor and support Cosby.
Q. Can I credit any payments/deposits to summer 2021?
A. Yes! Submit a request to cosby@ymcabham.org stating your desire to credit your payments and already have summer 2021 paid for. Important: You'll still need to register your children for camp for the 2021 season.
Q. Will Camp Cosby be closed for the summer?
A. No! We are planning on starting Camp June 6th .
Q. Will enrollment capacities be reduced each session due to social distancing requirements and State/Local Health Departments?
A. Yes!
Q. Should I send my camper(s) to camp this summer?
A. The decision to send camper(s) to camp this summer is a family decision and should not be taken lightly. Consider your family situation, potential exposure prior to camp and then upon returning home, other family members etc.
Q. Will someone at camp contract COVID-19 at Camp Cosby this summer?
A. We cannot answer that question by saying Yes or No. We hope this does not happen. We do however always put the safety of campers and staff first. We will follow all social distancing guidelines, guidance from the Alabama Department of Public health and local Health Department, strengthen cleaning/sanitation procedures, clean equipment often and keep campers in small groups with social distancing.
Q. Will Stayover weekends be offered this summer?
A. Limited to only a few sessions
Q. Will my camper(s) have a different experience this summer?
A. TBD
Q. What will be the same this summer?
A. YES!
Camp Magic will be alive and for all campers and staff
All will have FUN.
Friends will be made
Singing will be done twice as much as other summers
Great Camp Food
The Camp Store will be open
All activities will be open and campers will be able to experience most if not all as per normal
Great caring and supportive staff
Cook out night is a GO!
Campout night – maybe but might be a little different.
Q. Will Specialty Camps be available this summer?
A. We currently planning to offer Specialty Camps.
Q. As a parent/guardian will I be able to set up my camper's bunk bed and belongings this summer?
A. Yes! One parent will be allowed in the cabins during check-in. Only one family at a time in the cabin. All campers and parents will have temperature checks during arrival. Hand sanitizer must be used prior to entering the cabin and hands must be washed once in the cabin.
Q. How can YMCA Camp Cosby open this summer and other Camps will not?
A. Lots of ways:
Financial and operational resources/support are provided by the YMCA of Greater Birmingham
Camp Cosby is a year round operations with a diverse revenue streams. Some camps are only summer driven.
Camp Cosby has lots of space and 24 cabins to safely social distance.
YMCA of Greater Birmingham and Camp Cosby are committed to supporting the community safely especially during these difficult times.
Financial resources to provide an enhanced deeper cleaning process for staff and campers
American Camping Association (ACA) and CDC worked to provide guidelines for sleepaway camp to safely operate during COVID-19.
At least 3 medical professionals (RN's PRN, Doctors) make up the medial team each session of the summer
Camps make individual decisions
Q. How will you keep my camper health and safe this summer
A. Cabins and bathrooms cleaned twice a day.
Hand sanitizer to be used before entering Cabins/Dining Hall/Health Center
Hand washing stations will be installed all over camp. Campers and staff must wash their hands before entering the dining hall to eat, after bathroom use, before activities.
All Campers and staff must wash their hands after entering the cabins
Head to toe sleeping arrangement. And Social distancing requirements
Temperature checks at check in and twice a day every day.
Staff trained to recognize symptoms of sickness and fever etc.
At least 3 medical professionals onsite at all times
Deep cleaning of all camp facilities by Professional Cleaning company between sessions.
Small groups, not mixing and large gathering of campers/staff
Teach campers and staff about hand hygiene, coughing and sneeze covering
Q. Will you notify us of any COVID-19 cases discovered at Camp or after each session?
Yes! Transparent and open communication will be provided to ALL families.
Q. Can I talk to a Cosby Leadership staff member about Camp this summer?
A. Yes! Call 256-268 -2007 Office Hours are Monday – Friday 9am to 5pm CDT
Q. Will my camper have to wear a mask at camp this summer?
A. We will follow all mask wearing requirements set by state and local health officials.
Q. Will Camp Cosby staff be required to wear a mask?
A. Camp Cosby staff will be required to wear a mask if social distancing is not practical or safe for any reason. Staff will be provided a mask and any appropriate PPE to safely take care of campers in the cabins or at activities.
Q. Will we do Opening and Closing Campfires this summer?
A. Yes, but it will be a little different to ensure social distancing requirements.
Q. Will I be able to hug other campers or staff this summer?
A. No. For the safety of all campers and staff this is not allowed. We will have to come up with some creative ways to be together.
Q. Will campers meet and make new friends with social distancing restrictions?
A. Yes! YES!!!! And YESSSSSSSS!
Q. Will it feel like Camp this summer?
A. Yes! We will be spending time this summer in cabin groups that will be like a family and in small groups that will be like a family. We will be not allowed cross contamination of groups mixing by using this approach but it will be GREAT!
Q. How will equipment be wiped or sanitized between camper uses?
A. Staff will use cleaning supplies to wipe down equipment between activity periods and after each use.
Q. Meal time- How will this be different?
A. We will not be eating as a whole camp like we used to. Meaning we will not have a full dining hall. We will eat in shifts, likely two smaller groups with cabins spread out in the dining hall for social distancing. We will eat family style but the counselors will serve the campers food from all serving bowls and platters. We will still have fun, eat great food and dance.
Q. What will check in be like? Will parents be allowed to enter the cabin to help with getting set up?
A. Check-in will be staggered therefore a little slower. We will be taking the temperatures of all campers and parent checking in camper(s). We will ask that one parent/guarding only check in campers(s). Parent will be able to go into cabin to set up belongings, but only one family at a time and hand sanitizer must be used prior to entering the cabin and hands must be washed once inside the cabin.
Q. Will there be a required COVID-19 waiver to attend camp this summer?
A. Yes!
Q. What activities will not be available for campers this summer (that are usually available)?
A. We are still finalizing what activities will not be available. At this time we will not allow team sports, and potentially sailing (depending on if we can sanitize sailing equipment safely or not between uses).
Q. Will I be able to attend multiple sessions this summer?
A. No! We are limiting campers to only attend one single session this summer. This will allow more campers to attend. New enrollment capacities have forced us to make this tough but fair decision for all. Camp Cosby will inform families of their status on what session they are attending if they were enrolled for multiple sessions.
Q. Can I send packages this summer to my camper?
A. We would prefer you limit packages this summer. If you do send a package to camp, we will hold for 24 hours before giving to a camper. You can still bring a package at check-in to be delivered to camp.
Q. Are campers and staff being tested prior to coming to camp?
A. No! We will pre-screen with temperate checks and COVID-19 health questions.
Q. Can you guarantee a COVID-19 free environment?
A. No! We will follow all State and Local health department guidelines as well as strict cleaning and disinfecting guidelines in an effort to maintain a healthy environment for all.
As more questions come in we will update this document with them and answers.
Thanks,
The Cosby Leadership Team!