LEADERSHIP TEAM
YMCA Camp Cosby staff are here to provide you with the best experience possible. Get to know the Camp Cosby Leadership Team.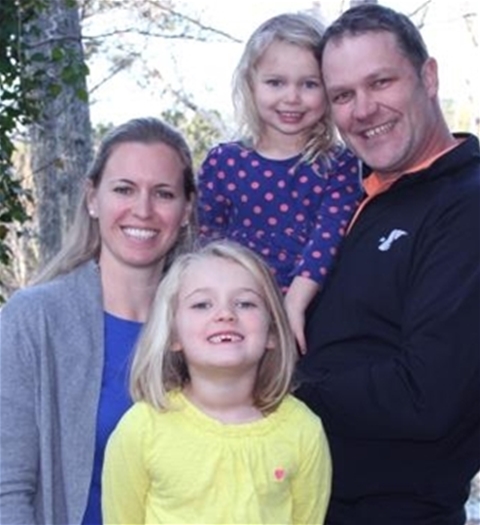 EXECUTIVE DIRECTOR
STEVE MERIFIELD
After eight years it is wonderful to be back on the shores of Lake Logan Martin at YMCA Camp Cosby!
In my first summer at the wonderful Camp Cosby, I was an international counselor from Melbourne, Australia. This was an experience I will never forget and what led me to take on camping as a professional career. I worked at Cosby from 1997 to 2007 in many different roles including counselor, water ski/wakeboard instructor, lifeguard, waterfront director, activities director, OE instructor, and many more until taking on a full time professional role as the Summer Program Director from 2002 to 2007. In 2007 I took on the Executive Director role at YMCA Camp Piomingo for five years and recently as the Associate/Interim Executive Director for three years with the New York YMCA Camp.
The years I spent at Cosby were instrumental in developing my character, leadership skills, and the person I am today. These traits and more were instilled in me through the YMCA values of Caring, Honesty, Respect, and Responsibility. I was lucky to get to know many campers and staff over the years, some whom I keep in touch with today. While working at camp I earned a Bachelor's degree in Science from the University of Alabama at Birmingham. I met my very best friends at Cosby and my wonderful wife Erin who experienced Camp Cosby as a camper and staff member. Erin, originally from Dothan AL, graduated from Samford University in Birmingham with a Bachelor's in Education. She also completed her Master's degree in Special Education at the University of Louisville. Our family including our daughters, Taylor (5) and Kendall (3), and Tuck (family dog) are thrilled to be starting this next chapter with Cosby. We are blessed to be part of this deeply traditional camp family and look forward to getting to know you and seeing you at camp soon.
YMCA Camp Cosby has been a deep-seated partner with the Birmingham community since 1922 and we are dedicated to strengthening the foundations of the community for the future ahead. I truly believe that YMCA Camp Cosby has the potential to positively change the life of children and adults of all ages that experience the high quality programming we provide. As leaders and mentors of youth and young adults we will strive to continue providing opportunities for all to, live, grow, and thrive in a safe, caring, and fun environment focusing on Youth Development, Healthy Living, and Social Responsibility.
I look forward to leading camp into the bright future that lies ahead. Thank you for the opportunity to introduce myself and my family to you.
In the Cosby Spirit,
Steve Merifield

SR. PROGRAM DIRECTOR
WES LONG
After 4 long years it is great to be back at Camp Cosby
I started out in camping in 2008-09 at Camp Foley in Pine River, MN as a water-ski and wakeboard instructor and eventually Marina Director. After realizing that flight school was not my passion and summer camp was, I started at Camp Cosby in 2011 as an Outdoor Education Naturalist during the school year and then Aquatics and Activities Director during the summer. I stayed on until 2014 when I left to finish my undergrad and then came back in 2015 as the Outdoor Education Coordinator as well as Activities Director. I left again in 2017 to be a Camp Director at YMCA Camp Cha-La-Kee in Huntsville, Al before heading back to do a little stint in branch life at the Shades Valley YMCA as their Aquatics and Sports Director.
I took on the Sr. Program Director position in October of 2019 and could not be happier to be back at Cosby. Cosby has taught me so many life skills that  have helped shaped the person I am today. Cosby helped me realized what my passion is in life is and that is working with children in a camp setting. There is no place I rather be than at camp.
I'm from a little town called Priceville, Alabama and graduated high school from Priceville in 2007. I went on to flight school at Wallace State but decided camping was my passion and switched to Jacksonville State University. I graduated in 2015 with a B.S. in Recreational Leadership from Jacksonville State University and obtained a Masters degree in Camp Adminstration and Leadership from Gratz College in 2021. When I am not at camp, you can catch me either taking the open road on my motorcycle, binge watching Netflix or Hulu shows, doing anything on the lake or just lounging around the house with my dog Buddy. I can't wait to see you down by the lakeshore at Camp Cosby!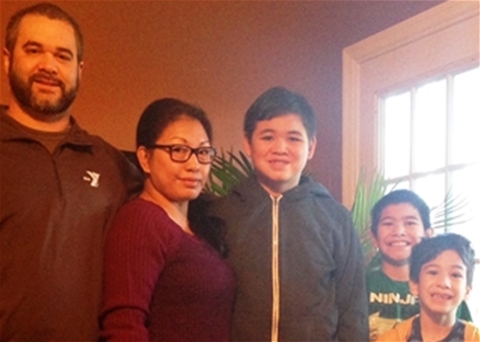 Food Service and Retreats Director
MICHAEL MORRISS
Michael is originally from Talladega County, AL. He moved to San Diego, CA where he attended California Culinary Academy and received his degree. He moved back to Alabama in 2006 to be closer to family and now lives in Talladega with his wife Karen and their three sons Amante, Kyle, and JP. Michael started at Camp Cosby in April 2008 as the Food Service Director and has added many roles in his years at Camp Cosby. He is currently the Program Director of the Outdoor Education Program, Group Camping, and Food Services.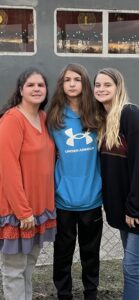 Mandi Gonzalez
Office Operations Director
After spending my childhood starting at age 7 until I was 19 years old as a counselor/ Pool Director, it is great to be back as part of the team at Camp Cosby.
Growing up at Camp Cosby was truly amazing and gave me the life long skills of leadership, trust, love for others, and character development. One of the biggest things I always took away from camp was the "I am third" motto: God first, others second, I am third.
I have a degree in Deaf Education and a background in working with Special Education. I am also the Children's Director at St. Catherine's Episcopal Church in Chelsea, Al. I have also been involved in Girl Scouting since I was in K-5 and that has taught me to be caring, courageous, strong, and responsible. I am the Service Unit Manager for all the Chelsea and Oak Mountain Schools.
I have two children, Arabella (18) who is in college studying to be a Special Education Teacher. She attended Camp Cosby for 10 years. Christian (14), attends Chelsea High School and has attended Camp Cosby for the past 5 years.
I have worked with various YMCA's for over the past 16 years. I am blessed to be back to where my YMCA employment all began. I look forward to working and meeting everyone this summer.
Blessings,
Mandi Gonzalez
David Haynes
Maintenance Director
David has served Cosby's Maintenance needs for more than 30 years. He is an dedicated and excellent worker. He has led and overseen many facility improvements, small and large to ensure we provide the very best resources for our guests. Roll Tide!