Only available online!            Support Camp Cosby!            Get your Cosby items today!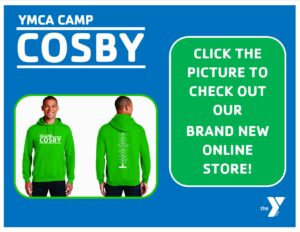 Short Sleeve T                    Long Sleeve T                      Hoodie
Long Sleeve Tye Dye                         Crew Neck Sweatshirt
Thanks to our partner Opportunity Center Easter Seals.
All items are ordered through the vendor, produced and then shipped from the vendor. Price includes, item cost, shipping and taxes.